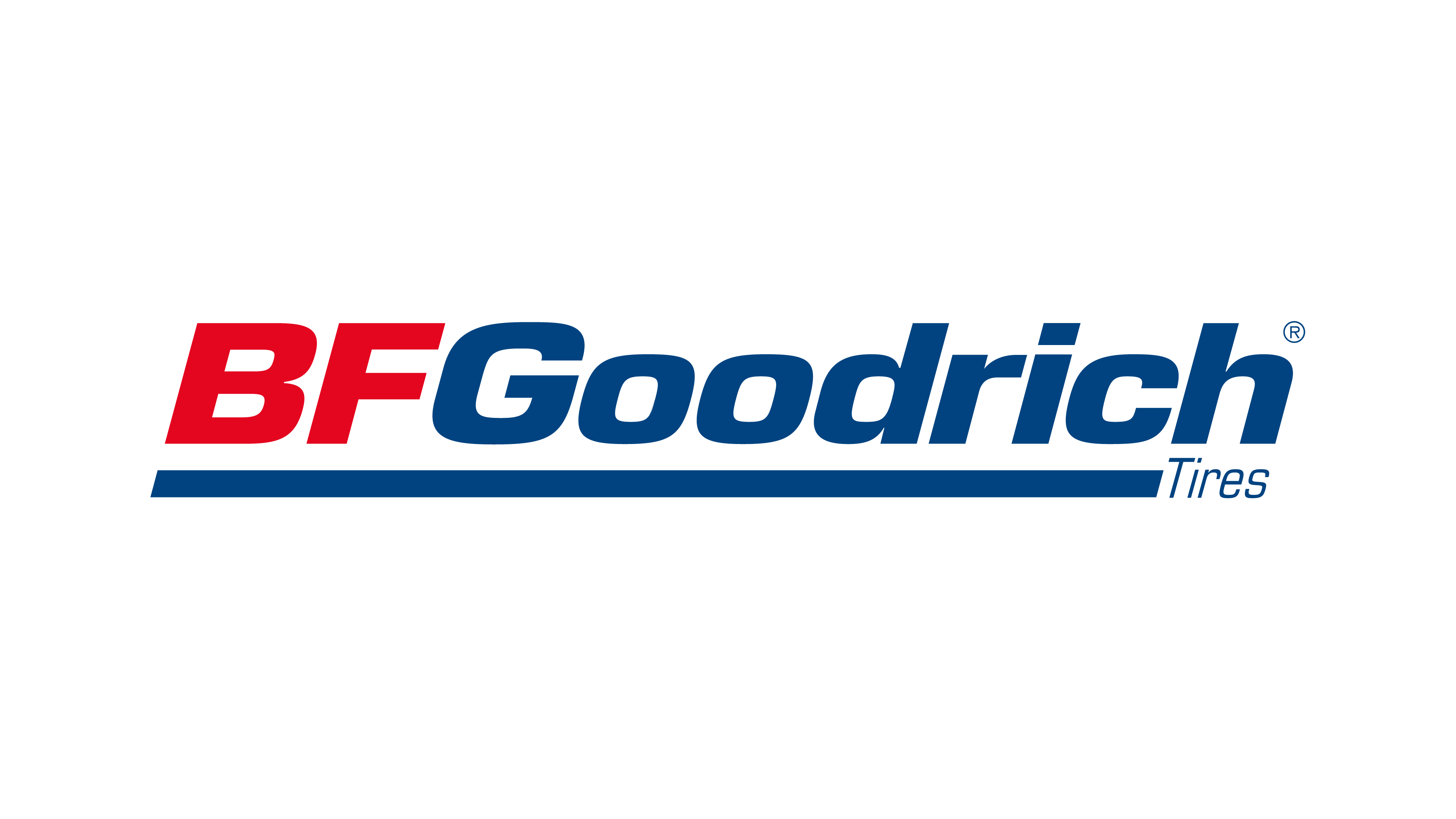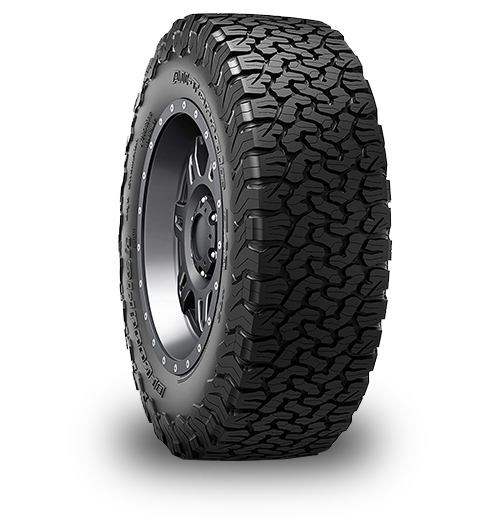 FEATURES AND BENEFITS:
20% Tougher Sidewalls: Featuring race-proven CoreGard™ Technology to take on the toughest road hazards with confidence.
CoreGard Technology: 1) Split & bruise resistant sidewall rubber, derived from BFGoodrich's race proven Baja T/A®KR2 tire. 2) Increased rubber thickness, extending down the sidewall to protect more of the critical sidewall failure zone. 3) Advanced Deflection Design deflects protruding objects from snagging & splitting the sidewall.
Longer Treadlife to extend your adventure.
1) Locking 3-D Sipes provide increased tread block stability, for more even wear over the long haul. 2) Advanced tire footprint shape results in more evenly distributed stress, for longer more uniform wear.
Aggressive All-Terrain traction to confidently get where you want to go.
1) Serrated Shoulder Design provides increased mud, snow & rock traction, especially in aired-down driving situations. 2) Interlocking Tread Elements maximize traction and handling on- and off-road by stabilizing the tread center and providing biting edges for improved traction. 3) 3-Peak Mountain Snowflake Rated: Exceeds Rubber Manufacturer Association (RMA) Severe Snow Traction requirements.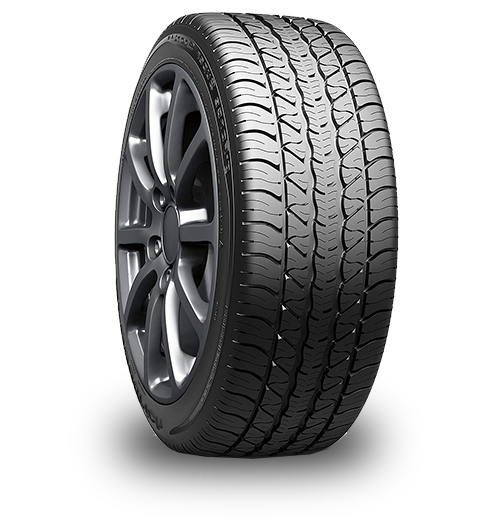 FEATURES AND BENEFITS:
All-season traction capability and sport handling control.
It delivers an outstanding blend of wet and dry traction, genuine snow mobility, a smooth quiet ride, excellent wear life potential, along with modern, cutting edge tread design and sidewall styling. With balanced wet and dry traction, genuine light snow mobility, and sport handling control in all weather conditions with a UTQG wet traction 'AA' grade, it's like having three tires in one.
Excellent strength, durability, a consistent footprint shape with maximized tread contact area under high-speed conditions.
A W-speed rating for speeds up to 168 mph with increased resistance to flat-spotting. A profiled sub-tread layer stabilizes the shoulder tread blocks for no compromise, best in-class dry handling performance with improved regular wear profile potential. Enhanced water evacuation reduces hydroplaning tendency which provides confident wet traction even in deep water situations.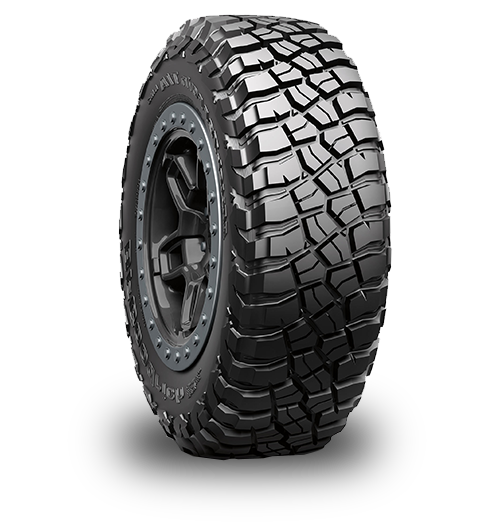 FEATURES AND BENEFITS:
The Krawl-Tek Compound of the Mud-Terrain T/AKM3 is designed to enhance grip on rock and slick surfaces.
The large tread blocks provide a stable foundation in loose or rocky conditions and are oriented to provide biting edges in all directions for traction regardless of the angle of approach. The design of the Traction-Armor Sidewall Sculpture protects the tire off-road by helping prevent hazards from snagging and splitting the sidewall, while the notched shoulder design improves traction in dirt and mud.
The construction of the Mud-Terrain T/AKM3 is focused on toughness and durability, inside and out.
Thick sidewall rubber and extended shoulder rubber provide resistance to splits, punctures and bruising, and the internal construction features a robust, three-ply polyester casing to further enhance puncture resistance. A single, nylon cap ply provides reinforcement, and two high-strength steel belts stabilize the tread.