FEATURES AND BENEFITS:
The Baja ATZ P3 has a unique "hybrid" design between an all-terrain and mud terrain tread pattern to give the grip needed for weekend adventures and a smooth ride on paved conditions. The ATZ P3 features an extra wide footprint and tough sculptured tread blocks for great all around traction.
Silica-reinforced tread compound for enhanced wet performance, longevity and cut/chip resistance
Powerply 3-Ply sidewall construction for sidewall protection and responsive handling
Wide lateral and circumferential voids of mud terrain like off road traction
Deep aggressive shoulder SideBiters® for protection and improved off road traction
Scalloped shoulder lugs for improved off road traction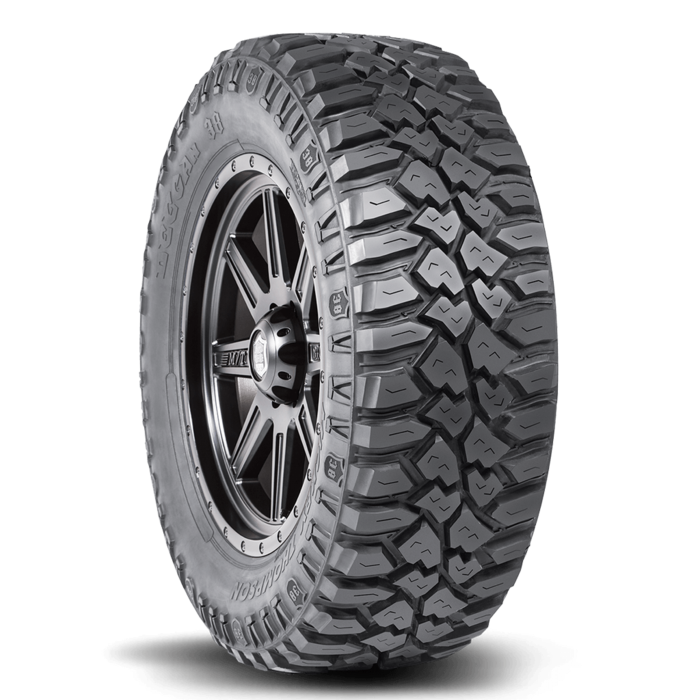 FEATURES AND BENEFITS:
The Deegan 38 by Mickey Thompson is a champion proven mud terrain tire offering rugged looks, long lasting tread-life and versatility. The Deegan 38 is designed and engineered with Uncompromised Construction.
Proven compound with extra tread-depth for long-life and deep traction
High-tensile 2-Ply body cord for increased durability with reduced weight and improved ride
Wider outer-void and angled shoulder scallops plus SideBiters® for outstanding off road traction
Tighter inner-void with large surface area elements for improved handling and quieter ride
Variable draft angles, tread edge chambers and stone ejectors reduce stone retention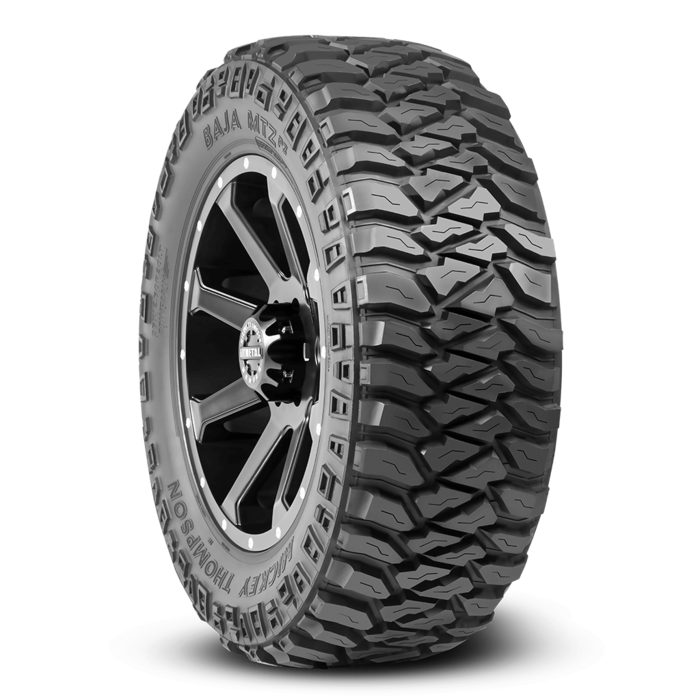 FEATURES AND BENEFITS:
The Baja MTZ P3 is built on the legacy of a legendary and proven construction design. The Mickey Thompson proprietary compound and innovative design delivers versatile mud terrain performance that provides excellent traction both on road and off road.
Silica-reinforced tread compound for enhanced wet performance, longevity and cut/chip resistance.
Powerply 3-Ply sidewall construction for sidewall protection and responsive handling
Four-Pitch Sidebiter® pattern grips terrain for additional traction and provides sidewall protection
Self-cleaning high-void tread pattern and angled shoulder scallops provide additional off road traction
Variable draft angles and stone ejectors help to reduce stone retention